Training CERTIFIED - KeraCoffee Keratin Straightening & Smoothing System
Save the date: Wednesday 7th April 2021 @7:00 PM online training
As the name suggest, this "Certified Training - KeraCoffee Keratin Straightening & Smoothing System" is just that.
Please join us at our online training that will qualify you to provide keratin services to your clients using Beox Professional products. We will share our knowledge on how to best apply, execute and price keratin services using KeraCoffee Maximum Straightener and 1 Step Solution.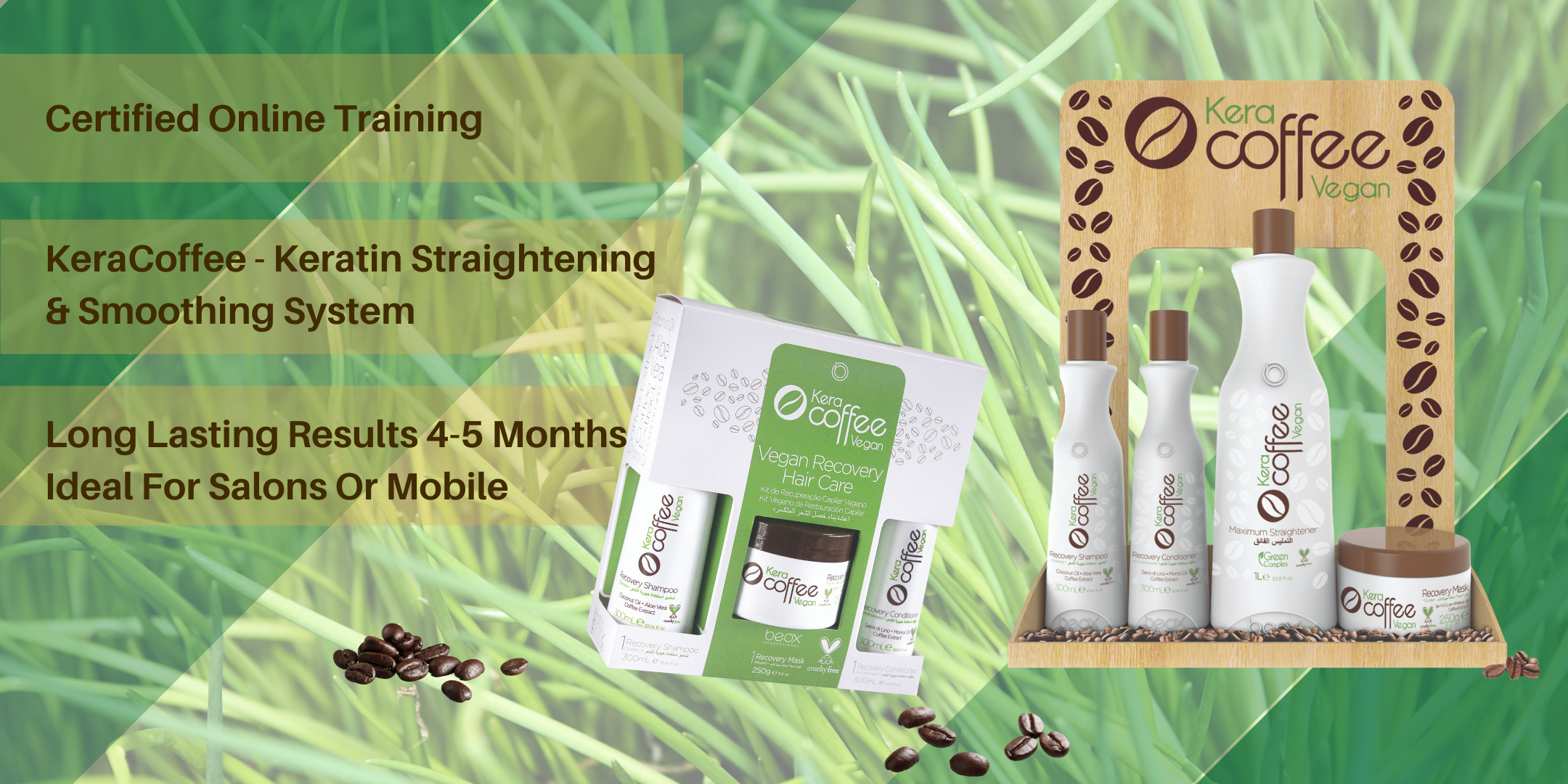 Don't miss this one time opportunity!
We are offering this course for a whooping £50+VAT! (normally £99+VAT).
Whats the catch? There isn't one! Simply sign up and attend!

This event is aimed for professional hairstylists, students, salon owners
You are in the right place if you are:
a) thinking of introducing keratin treatment into their salon,
b) already using keratin treatment form different brand but is looking for something else,
c) using BEOX products but would like to brush up on existing knowledge,
d) not sure about the service but have questions that would like to have answered first.
What will you receive?
After attending this training you will receive a Certificate Of Achievement that will certify you of completing this course. We will also provide you with a link to an online video (on YouTube) that will recap on all aspects of the training.
This training is a simplified version of our full online course.
We will do our best to share all the tips and knowledge that are relevant to your industry. We hope that by adapting this knowledge to will be able to add another dimension to your business.
This product is exclusively distributed to you by Vieri Hair Solutions Ltd. You can see all other products at www.vierihairsolutions.com.
If you are interested in this course please  BOOK HERE, it will take you to an Eventbrite page for registration.
Please login for pricing
There are no reviews for this product.
Leave a review
DELIVERY & RETURNS
Learn how to edit the text in this section by looking at your theme's notes section.