Which product ingredients will be banned from March 2022?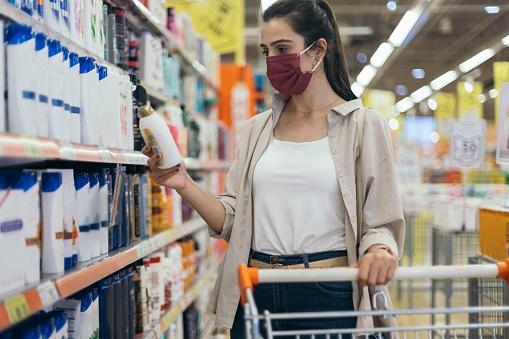 Coming into effect from 1st March 2022, two ingredients contained in many popular hair-care products will be banned in the EU; Lilial and Zinc Pyrithione. Why? We'll explore this further in more detail.
What is Lilial and Zinc Pyrithione?
Lilial, also formally known as Butylphenyl Methylpropional, is a synthetic fragrance ingredient that is commonly used in a range of different cosmetic products such as shampoos, perfumes and deodorants.
Examples of popular hair products containing Lilial:
Olaplex No. 3 Hair Perfector
Morrocan Oil Hydrating Shampoo and Conditioner
Zinc Pyrithione is a chemical substance which possesses anti-bacterial, antimicrobial and anti-fungal properties. Therefore, it has been widely incorporated within hair shampoos, as it has proven to be beneficial for those with dandruff, seborrheic dermatitis or other scalp conditions deriving from fungal or yeast.
Examples of popular hair products containing Zinc Pyrithione:
Head and Shoulders
Dove DermaCare Scalp Anti-Dandruff Shampoo
Why are they being banned?
Before we delve into the reasoning behind their ban, let's first examine the logistics.
Lilial and Zinc Pyrithione are now classified as CMR substances and have consequently been added to the list of prohibited substances to the EU Cosmetics Regulation Board. CMR refers to chemicals that are carcinogenic (risk of causing cancer), mutagenic (risk of causing permanent genetic changes) or toxic for reproduction. Hence, they pose a great danger to the health of consumers due to their long-term health effects. In most cases, the use of CMR substances is prohibited. In some cases, however, there are exceptions that can be made if they are considered as irreplaceable and safe under particular conditions evaluated by the European Scientific Committee on Consumer Safety (SCCS).
Previously, the EU made an exception of the use of Lilial under the condition that it is mentioned in the list of ingredients when its concentration exceeds 0.001% in leave-in products and 0.1% in rinse-off products. Yet, in 2020 after conducting tests on animals, Lilial was found as toxic for reproduction. Similarly, Zinc Pyrithione was declared as a safe preservative ingredient to use in anti-dandruff rinse-off hair products up to a maximum concentration of 1%. This, however, changed when it was also deemed as toxic for reproduction, with there being alternative anti-dandruff substances available for rinse-off hair products.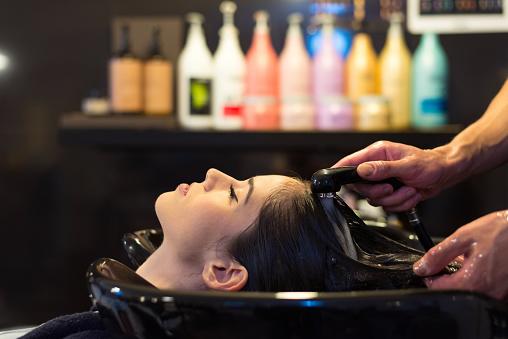 So, no matter how great the benefits of these ingredients may seem, it is definitely not worth the risk of potentially inducing harmful long-term effects. If you're a hair professional and your current stock contains these ingredients, make sure your stock is renewed in time for March 2022 in order to avoid any complications! Reformulations will obviously take place, so it's not the end of the world.
There are also plenty of alternatives available to best suit yours or your clients' needs, such as our Beox Professional products that cater to different hair types. Vieri Hair Solutions only supply products that correlate with UK and EU regulations, and we can assure you that Beox is always working on updating formulas to ensure that they align with current regulations. You can browse our products on our website, and if you have any further questions please get in touch with us. We would be happy to help!
References:
CIR, The Ban on the Cosmetic Anti-dandruff Agent Zinc Pyrithione (ZPT) in the EU will come into force on March 1, 2022 (Nov, 2021) https://www.cirs-group.com/en/cosmetics/breaking-news-the-ban-on-the-cosmetic-anti-dandruff-agent-zinc-pyrithione-zpt-in-the-eu-has-come-into-force-on-march-1-2022
Cosmeservice, EU Commission publishes an amendment: Regulation (EU) 2021/1902 (Nov, 2021) https://www.cosmeservice.com/en/eu-commission-publishes-an-amendment-regulation-eu-2021-1902/
Cosmetics Care, Lilial and Zinc Pyrithione banned (Nov, 2021) https://www.cosmeticscare.eu/en/lilial-and-zinc-pyrithione-banned/?fbclid=IwAR0b_zETjdm05gVmnKip9xonv2UBNGPoSto8MGF0yteyZTKwdBt7upSudIA
Scientific Committee on Consumer Safety (SCCS), Opinion on Zinc Pyrithione (ZPT) - Submission III- (March 2020) https://ec.europa.eu/health/system/files/2021-11/sccs_o_236.pdf
Scientific Committee on Consumer Safety (SCCS), Opionion on the safety of Butylphenyl methylpropional (p-BMHCA) in cosmetic products – Submission II – (May, 2019) https://ec.europa.eu/health/system/files/2021-08/sccs_o_213_0.pdf
Maham Mustafa
Editor